Grape wine rolls with rice and herbs!
Another one of my grandma's recipes! This dish is never missing from a Greek table, especially at celebratory feasts! In Greece, we usually eat it as an appetizer with "ouzo" or "tsipouro"(strong alcohol).
I hope you enjoy it as much as I do!
Ingredients:
60-80 grapes vine leaves
1 large onion- finely chopped or grated
3 spring onions- finely chopped
2½ cups of RAW rice
½ cup of fresh mint- finely chopped
½ cup of fresh parsley- finely chopped
½ tsp of oregano
Juice of 1 lemon
Lemon slices of 1 lemon
Salt and pepper to taste
Method:
1. In a pan, sweat the onion and spring onion.
2. Add the RAW riceand slowly combine for 1 minute. (Do not cook the rice!)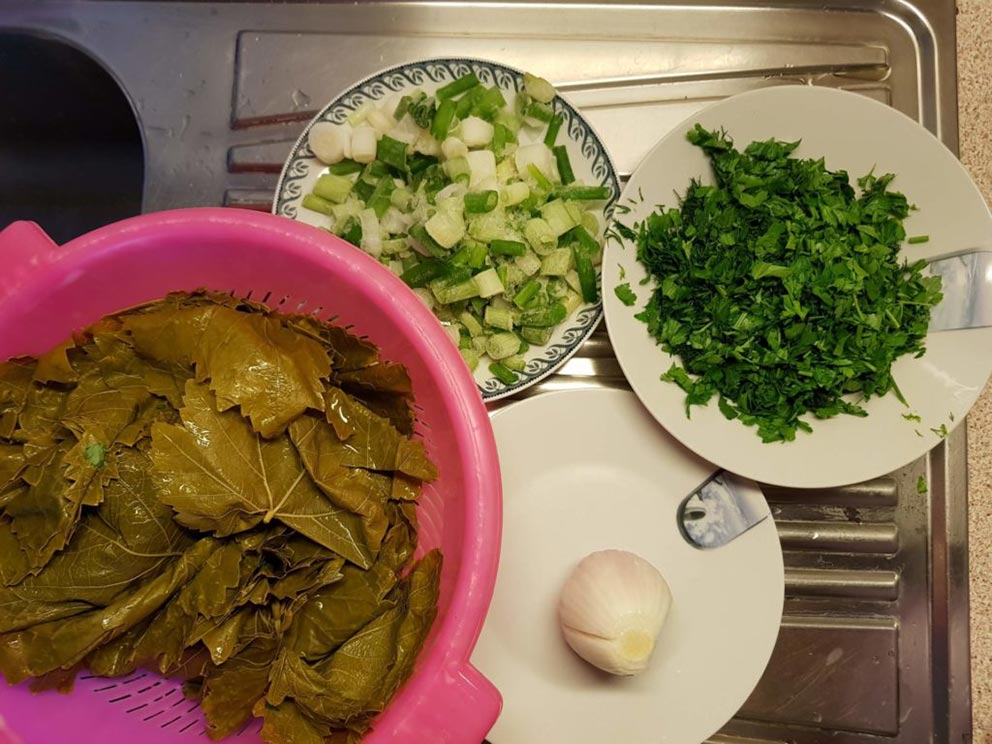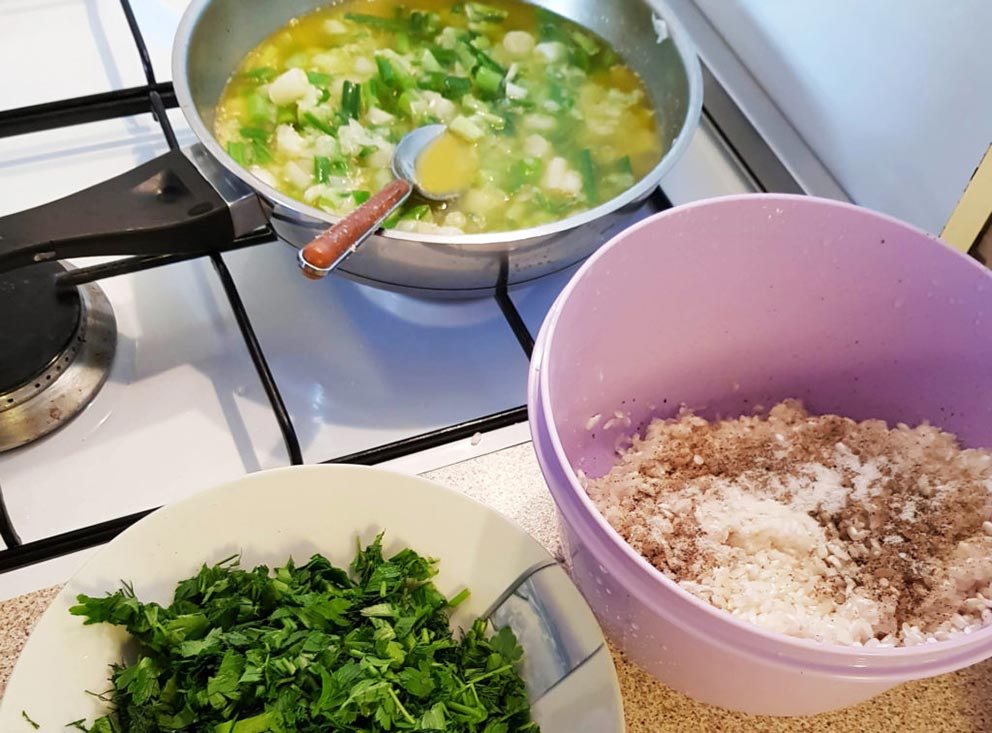 3. Add the seasonings, salt and pepper. Combine well and remove from the heat.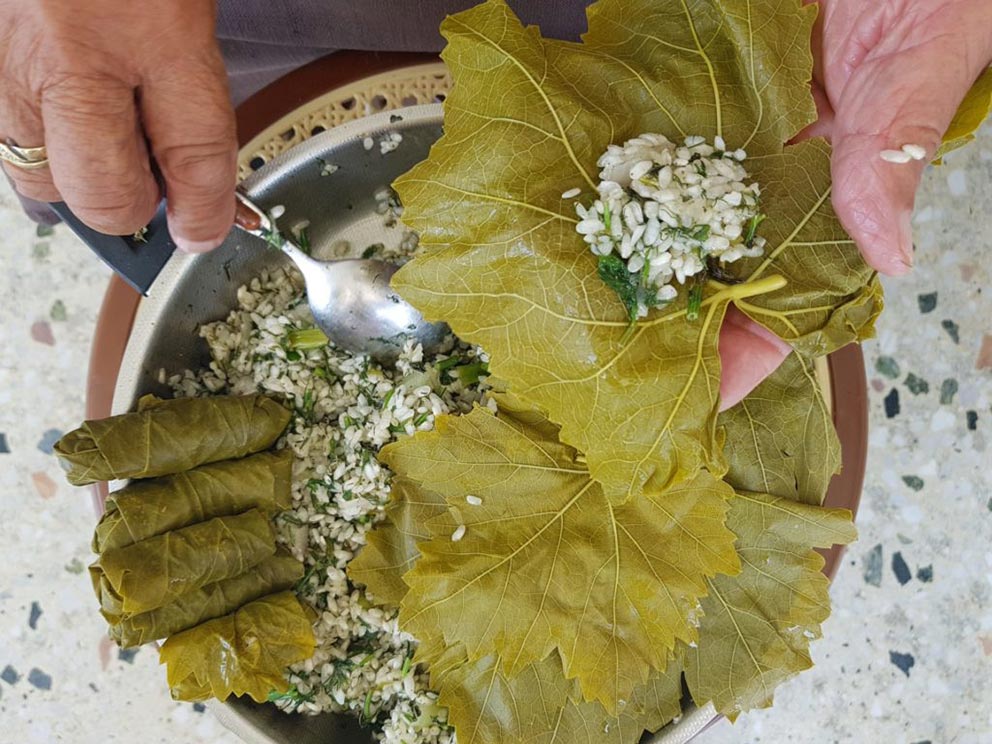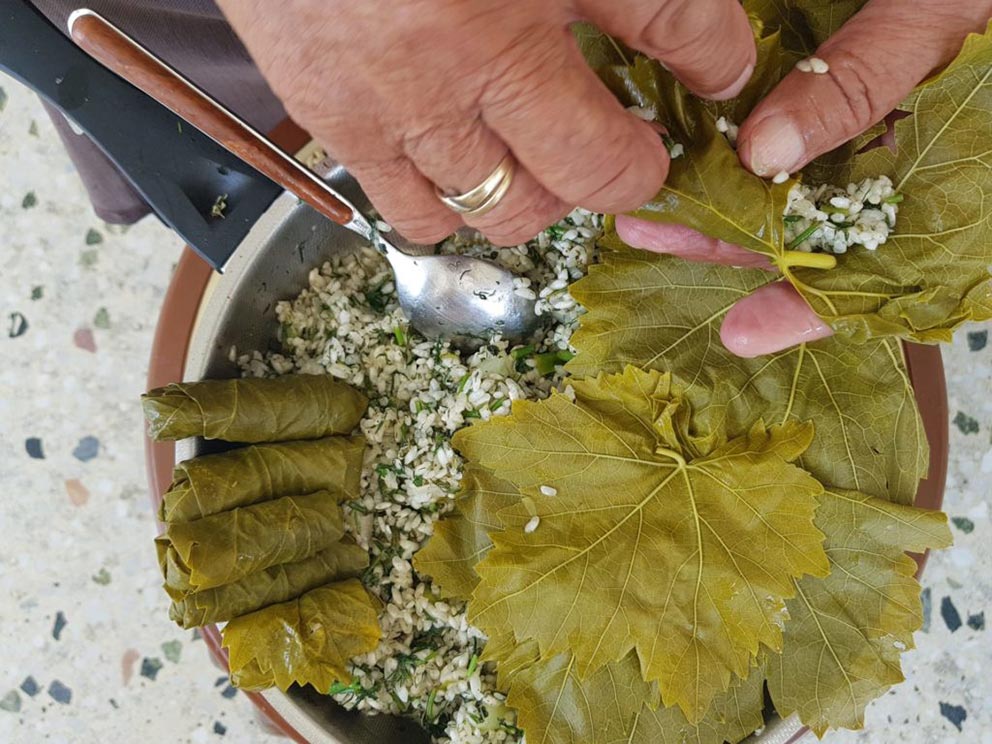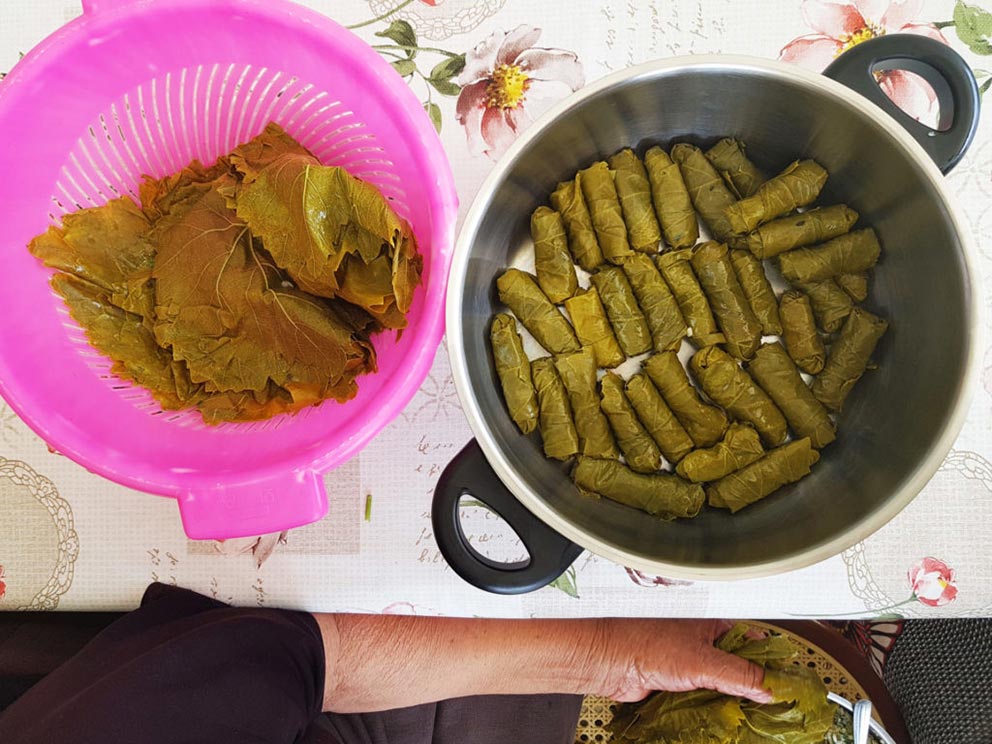 4. Prepare your grape wine leaves. (You can buy them in jars from selected supermarkets with international food sections, or online. If you manage to find fresh leaves, make sure you wash them thoroughly so as to rid them of chemicals/fertilizers and blanch them before use.)
One by one, take a vine leaf and hold it flat in your hand. Take a teaspoon of the rice mixture and place it in the center of the leaf. Fold in the sides of the leaf and then slowly roll whilst lightly pinching- this will keep it tight. (Not too tight as the rice will need space to grow in size, but also not too loose! This method takes practice!)
Each Dolmadaki should resemble the shape of a lighter. (Watch the video to see this process in action.)
5. Layer the Dolmadakia into a large cooking pot so they are evenly spaced in rows. Add 7 cups of water, the lemon juice, and top with lemon slices. Boil for 20-25 minutes.
Serve with Greek yogurt or Tzatziki and a generous drizzle of olive oil!