Green peas in olive oil!
Lathera is a classic Greek dish that stemmed from peasant cooking. It is a very simple dish of summer vegetables cooked and served in lashings of delicious olive oil (sometimes also in a tomato sauce). The name of this dish comes from the Greek word 'Lathi' meaning oil, and so loosely translated Lathera means 'oily'. This light dish is perfect as an entrée or as a side dish.
This recipe calls for peas and carrots but: green beans, runner beans, potatoes, and okra can also be used.
Ingredients:
1 medium onion -finely chopped
80ml olive oil
1 kg green peas (fresh or frozen)
3 medium carrots -chopped
100ml of hot water/vegetable stock
50gr dill- chopped
Salt and pepper to taste
Tomato sauce (optional)
Lemon juice (optional)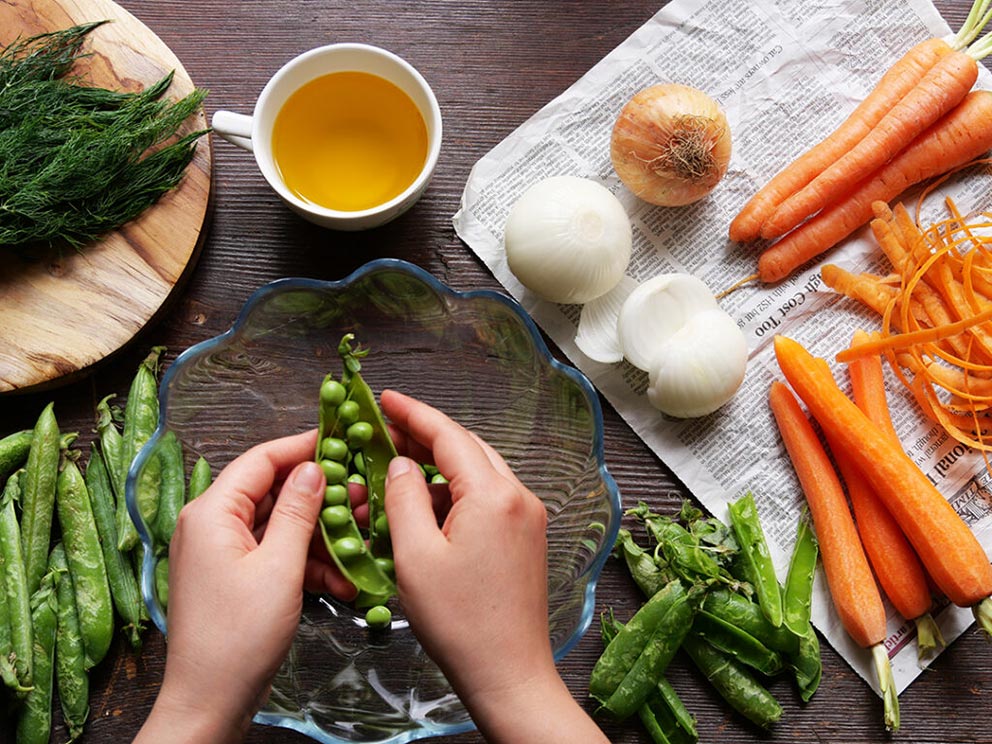 Method:
Sweat the onion.
Add the peas and carrots, and cook for a further 10 minutes whilst stirring.
Add 100ml of hot water/veg stock, cover and cook for about 20-30 minutes.
Add the dill, salt and pepper and stir for a further 5 minutes.
Serve with fresh bread and feta or Greek yoghurt.
Kali orexi!