Grandma's meatballs!
I visited my village in North Greece twice last summer. Sometimes when I'm there, I ask my grandmother to show me her recipes so I can record them. I feel very passionate about preserving my family's recipes, I want to ensure that our cooking heritage is kept alive, even when loved ones pass on.
This time she was a bit tired and grumpy, so I tried to assist her as much as I could…hehe!
Preparation time: 30′
Cooking time: 30′
Serves 4
Serving tip: Serve them with potato salad/French fries and the salad of your preference.
Ingredients:
Half a kilo of ground beef
Fresh tomato juice from 1 large tomato (or 4 tablespoons of ready-made tomato sauce)
50 grams of parsley, chopped
1 large onion, finely diced
2 cloves garlic, finely chopped
2 eggs
2 large slices of bread from a high-quality loaf (soaked shortly in water until soft, then squeezed with your hands until the water is completely drained)
Half a teaspoon of salt
Half a teaspoon of baking soda
1 tablespoon of dried oregano
5 tablespoons of olive oil
Method: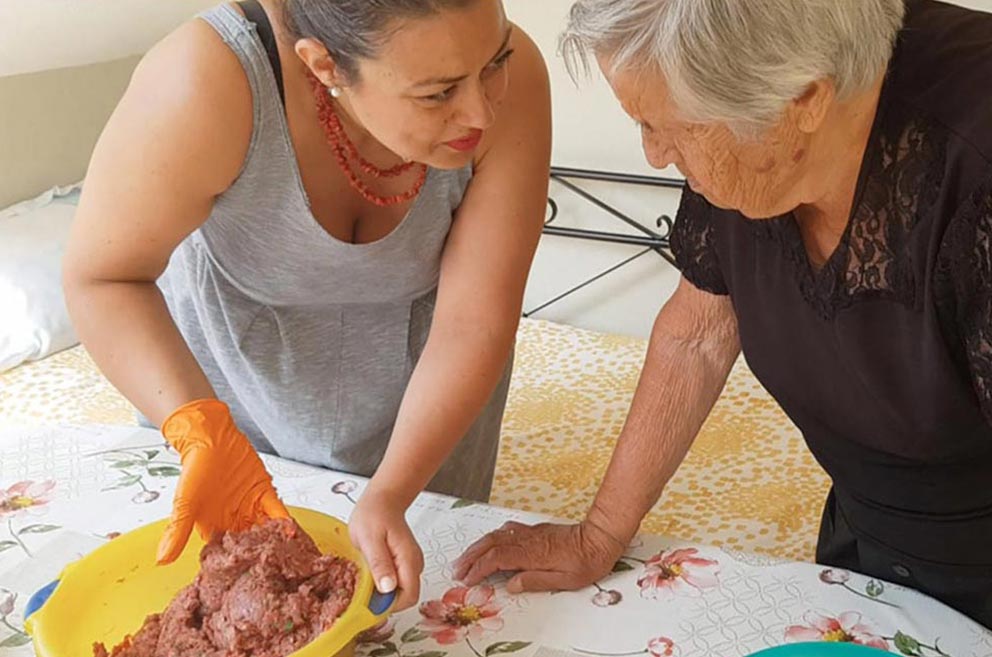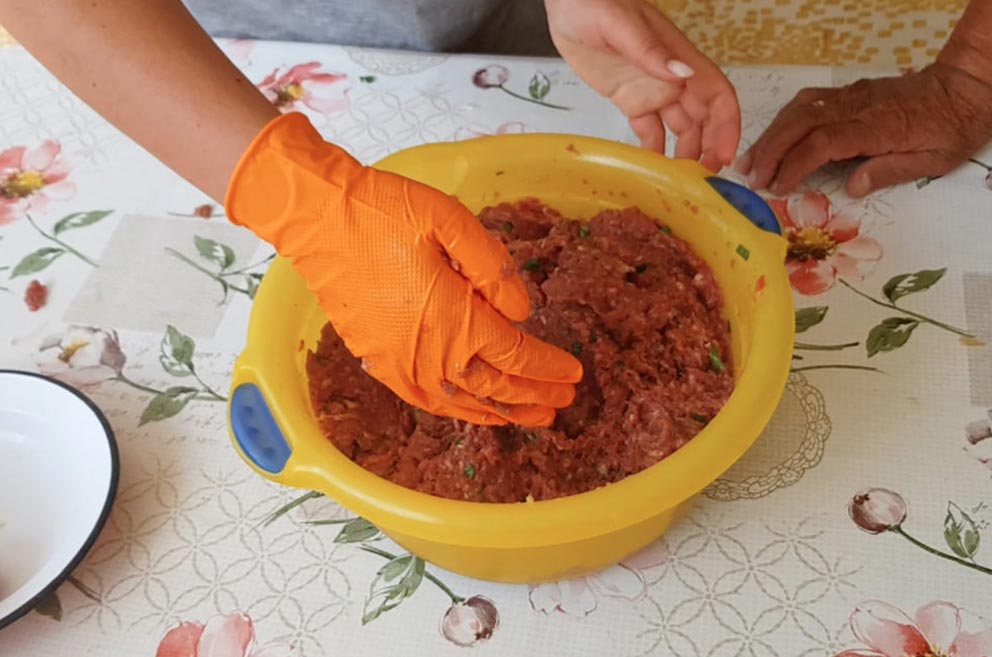 Place half a kilo of ground beef into a large mixing bowl.
Add to the meat, the tomato sauce, parsley, onion, garlic, eggs, bread, salt, baking soda, oregano and olive oil.
Mix and kneed vigorously using your hands (you may want to use gloves).
Separate the mixture into small portions then roll them into tight 2 inch balls.
Heat a generous drizzle of olive oil in a large frying pan, add the meatballs and fry until cooked.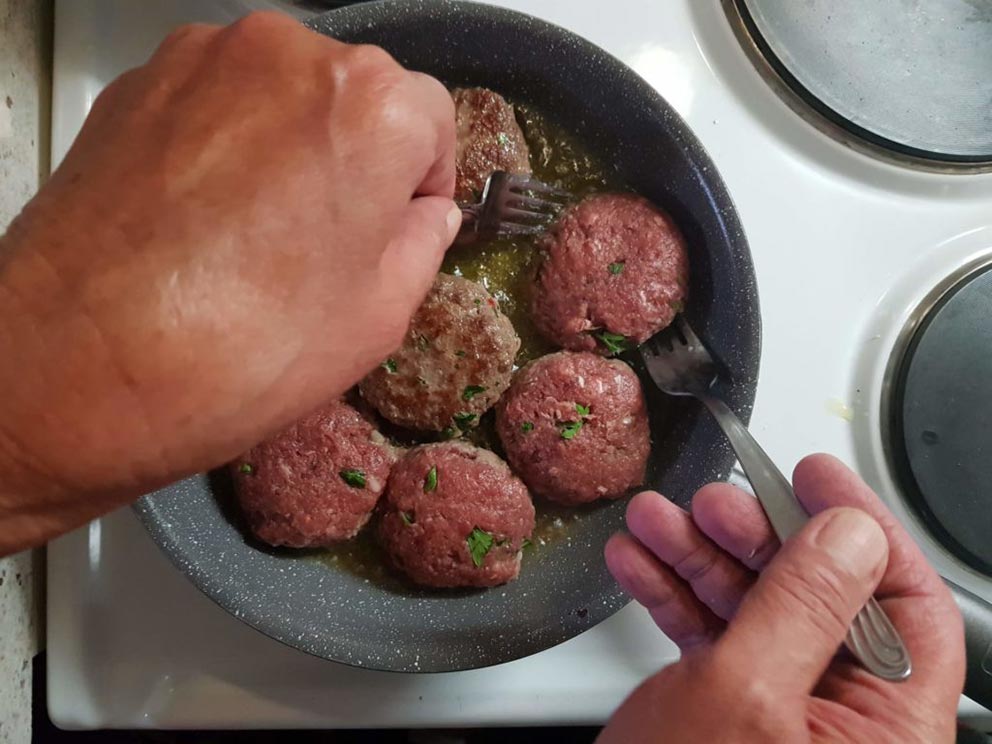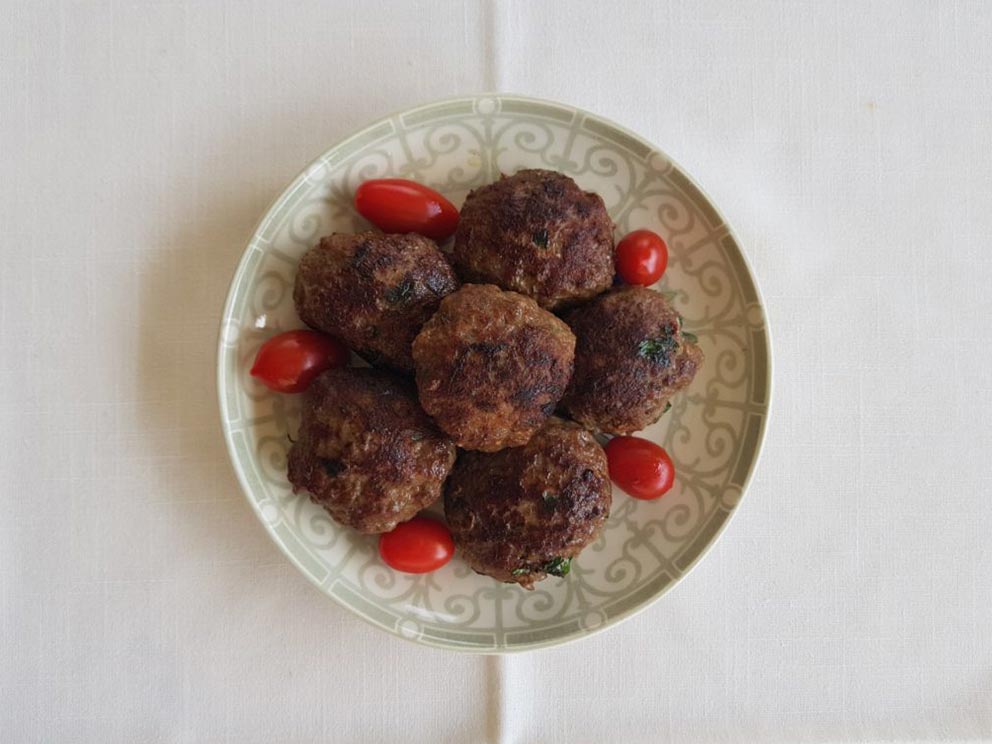 Kali orexi!