Grilled tomatoes with feta and oregano!
This delicious dish is actually inspired by the Italian 'Caprese Salad' but we've put a Greek spin on it by switching the mozzarella for feta and the basil for oregano! This simple yet tasty dish makes for a great summer meal! Plus, it's healthy and light too! Kali orexi!
Ingredients:
8 Large tomatoes (the bigger, the better!)
30 grams feta cheese- sliced
Dried and/or fresh oregano
Olive oil
Salt and pepper to taste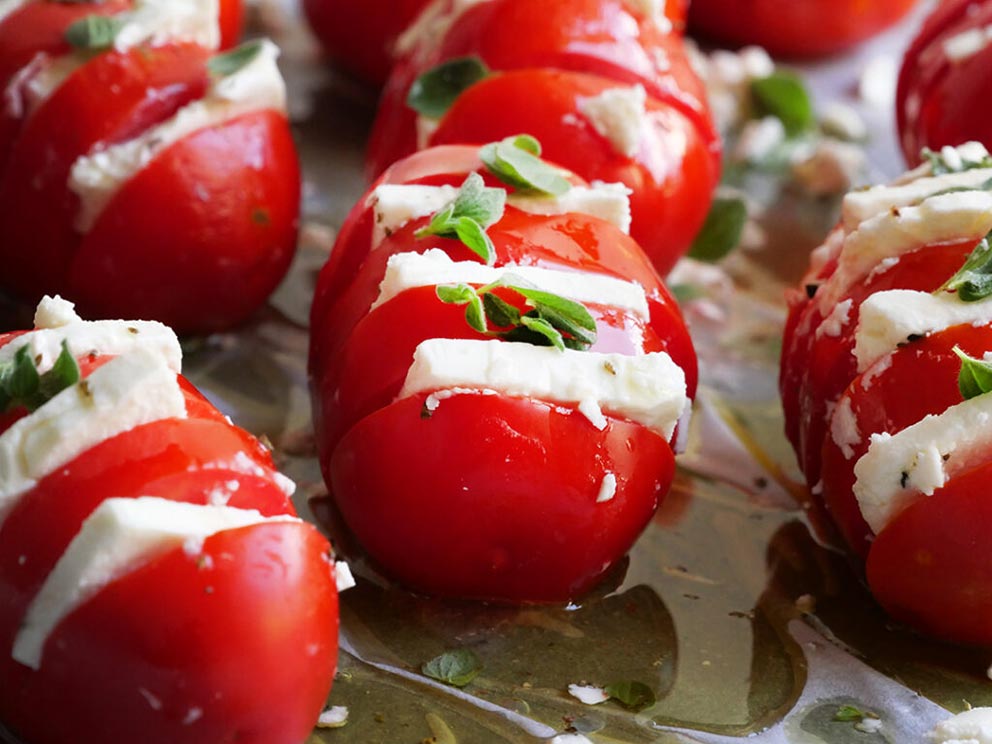 Method:
1. Wash and dry the tomatoes.
2. Using a sharp knife cut parallel slits into the tomatoes stopping just before you cut through so that the slices stay connected to the bottom of the tomato. (Be sure to leave a good amount of space between each slit, approximately 1/4 of an inch apart.)
3. Place a slice of feta in between each slit and season with a tiny pinch of oregano.
4. Drizzle all of tomatoes in olive oil and season with salt, pepper and a little
more oregano. Roast or grill them for 15 minutes.
Inspiration from: @fithealthyrecipes